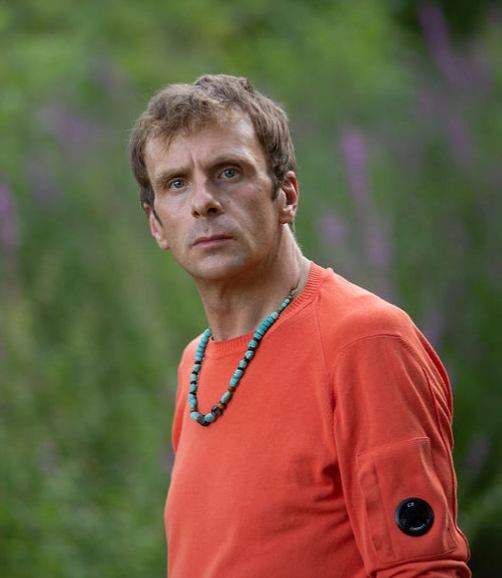 GIOVANNI BIGAZZI
Born in Florence, where he lives and works, Giovanni Bigazzi has always combined his passion for photography to the music, so to be considered the first "music for the eyes", as, in his opinion, the evocative power of one unit is assimilated to that exciting sound.
In the mid-nineties, not yet twenty, Giovanni Bigazzi begins to express his curiosity about the colors and reflections of Nature: realizes impromptu photographs along country roads and the sea moving with the motor, or by walking through the woods and beaches and leaving surprised by the views, the particular, from the images of the surrounding environment.
In the early 2000s comes into contact with the world of contemporary Tuscan thanks to the encounter with the essential artist and professor Massimo Innocenti creator of the magazine "SILERE": from here begins intensive research in his photographic work leading to participation in exhibitions with installations of environmental art.

From 2007 to 2014 he attended a professional photography course at the Libera accademia di Belle Arti, taking part in workshops, mainly in nature photography and reportage, with various photographers.
In recent years Giovanni Bigazzi began to present his photographs in various Italian cities and abroad with solo exhibitions: his work also makes use of music as an integral part of some of its projects, which creates a dynamic combination between picture and sound.
A recent example is the exhibition Aura, installation of images and music at the Luz Gallery in Florence.

Here are some of the major exhibitions that he was the protagonist:

In 2015 is curator with Massimo Innocenti, of Ventum ... un'apertura d'ali, show / event of visual art and music, Forte Belvedere, Florence
In 2014 he participated in the first Biennial of Creativity in Verona with one of his works.
In 2013 he held his first exhibition of photographs with music, entitled "Aura".
In 2012 makes the first installation of visual art along with paintings of Zelijko Pavlovic.
Between 2009 and 2011 he collaborated with the "Gallery Tannaz" of Florence.
Since 2009 he collaborates with the AICS Florence, in various cultural initiatives.

Giovanni Bigazzi continues his photographic research has always been fascinated by the scenarios of Nature and by plots of Matter, in its innumerable details. Accompanied by her digital SLR camera body and the film captures the details that reality offers him, identifying shapes and match, contrast and rhythmic alternation of light and shadow, harmonies of shapes and shades, leaving short, that the nature in its many scenarios and the reality in all its aspects will make interpreters of his deep feeling.
He currently works as record producer in the independent label GB MUSIC.